It seems impossible that there are so many positive attributes to boxing training & speed bag work…but it's true! Having discovered the speed bag a little over 4 years ago, becoming addicted to the rhythm of the bag and meeting the people behind it all has been an amazing journey, a journey that just keeps on going. Making this film has only been a small part of the story as there is so much more to it. I really wanted to touch on all aspects of the activity, but it would have been impossible to do it justice without the film becoming an epic 3-4 hours long…or longer.
What I would like to do is share a bit about the healing & rehabilitation properties of the speed bag and boxing training. I'm by no means an authority on the subject but I do know a few people who are and am proud to be able to call them friends & speed bag brother's & sister's. The first to help me understand was the "Speed Bag King", Mr. Alan Kahn. In our conversations and interviews for the film, Alan opened my eyes to the healing powers of the speed bag workout. Not only has he personally used it as a rehab tool after numerous surgery's and joint replacements, but he introduced me to the great work that Rock Steady Boxing has been doing helping people with Parkinson's. This is best described by Lesley Stahl in her personal piece from the CBS Sunday Morning show, please take a moment to watch and share with others:
It's an honor to know the kind, caring & giving people behind this noble cause.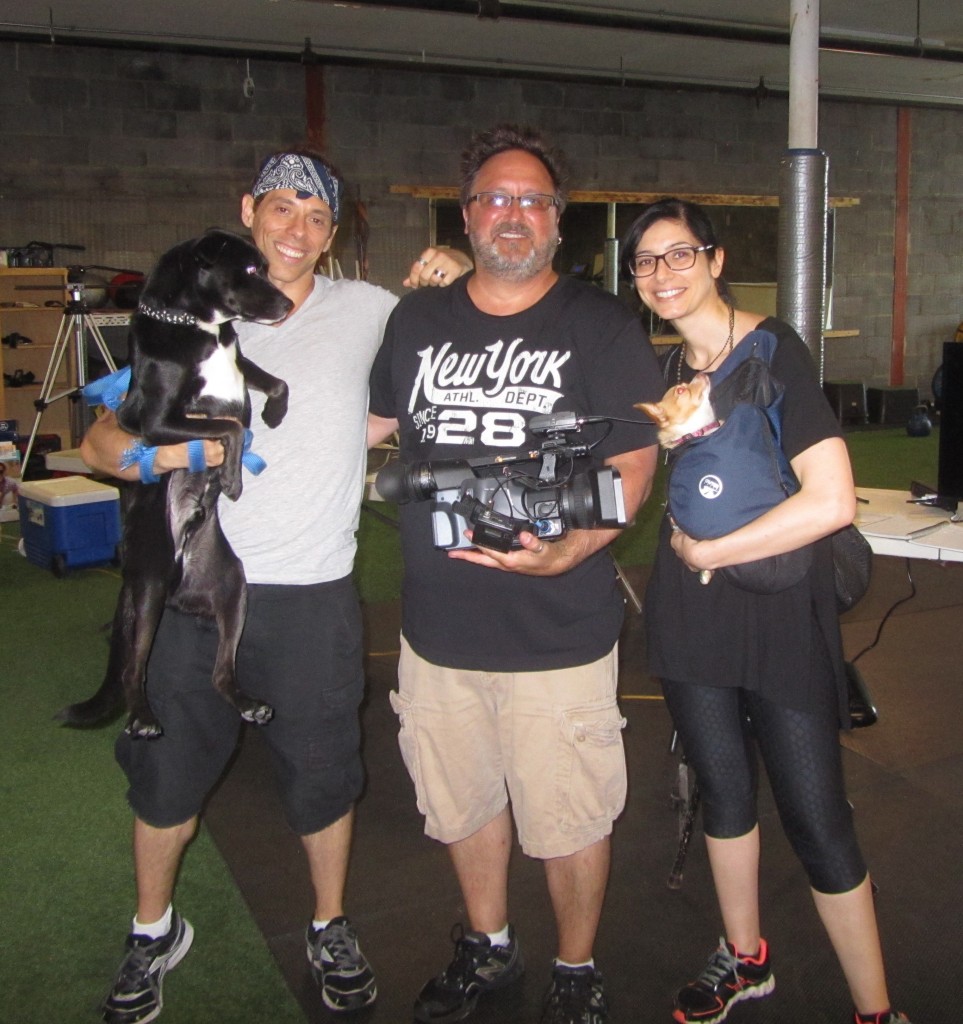 Here I am with Alex Montaldo & Roberta Marongiu @ SPEEDB.A.G. VI
For more information on using the speed bag for rehabilitation, be sure to visit Alan's site; Speed Bag Central. He is a wealth of information on all things speed bag and has (and continues to) research the subject on an ongoing basis.
…and thanks to ALL the people giving their time and energy to help make the lives of others better!