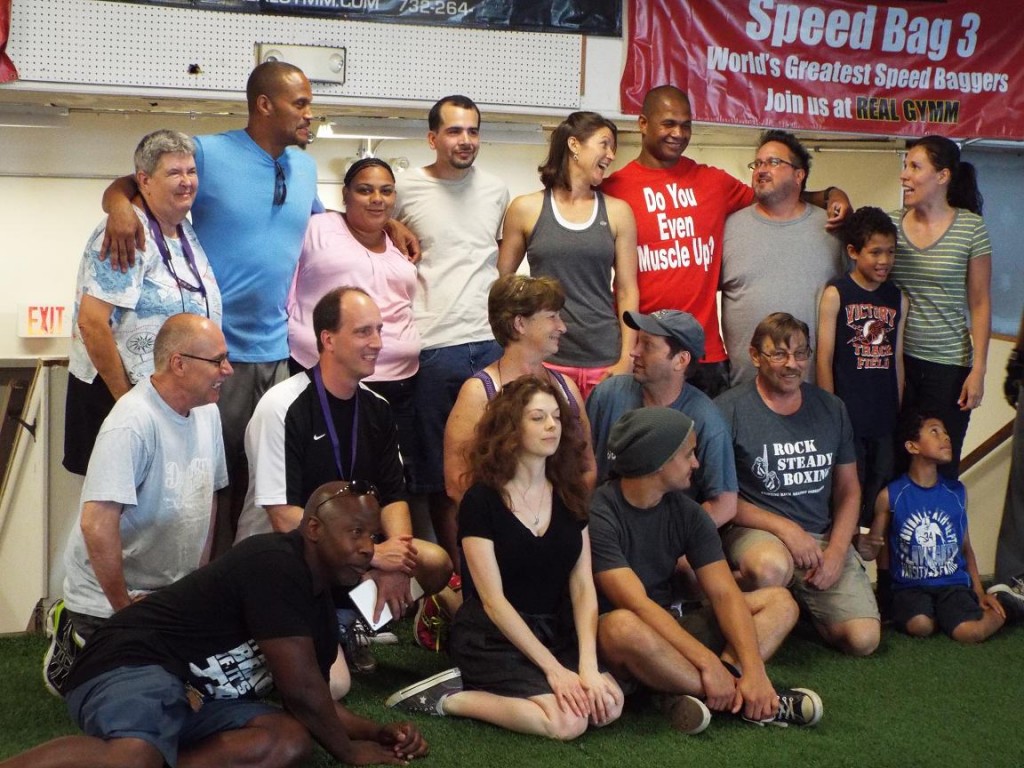 SPEEDB.A.G. V was just a blast! It's so nice to see all the talented speed bag brothers & sisters…and all the new faces we gladly welcome into the speed bag family.
As usual, we were blessed with beautiful weather (which was quite the trick the way the weather has been this year). Our host, Donnie Blanks & family are always there to make this event one we all look forward to each year. The NEW Real Gymm is just incredible! We had the whole third floor…yes, the place has three floors… to ourselves. What a great space it is for this yearly event. The back wall has some hugh windows that allow you to look out over the bay to NYC, again, just beautiful. There is a ton of space and we had plenty of platforms & bags for everyone to enjoy.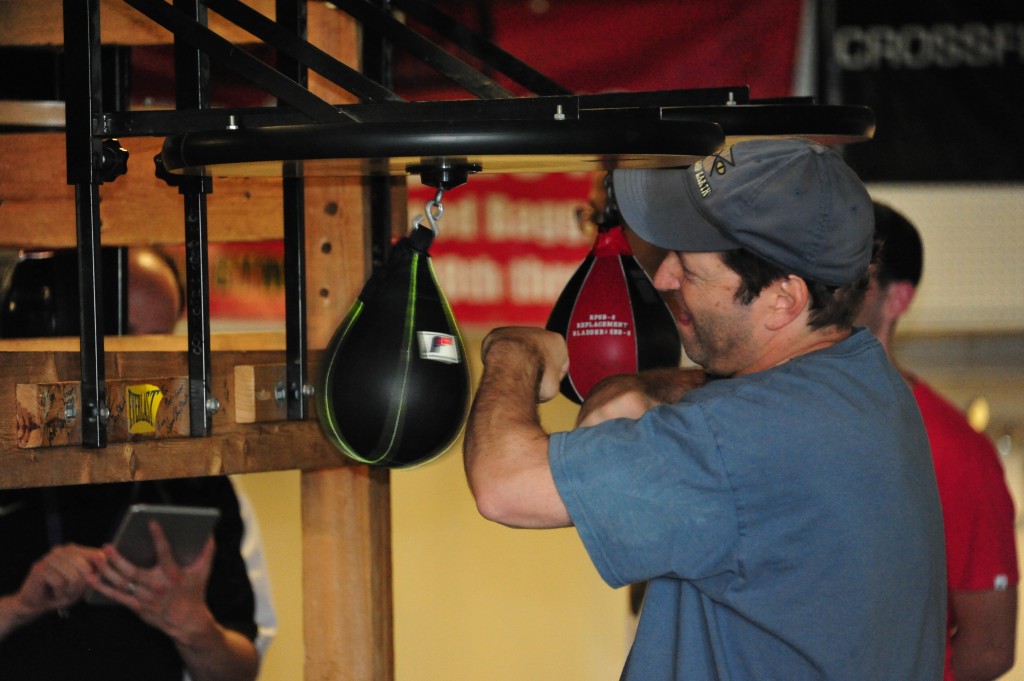 Dave teaching the bag who's boss!
One thing that impressed me was that there were 7 women attending this year…and believe me, they can all hit! We had attendees from all over the country; the Westcoast to Florida to Chicago to the Carolinas…even Long Island NY. This event keeps growing each year and each year the word is spreading. I'll still challenge anyone who might be reading this post to try the speed bag, you WILL be hooked. The rhythm just takes you away.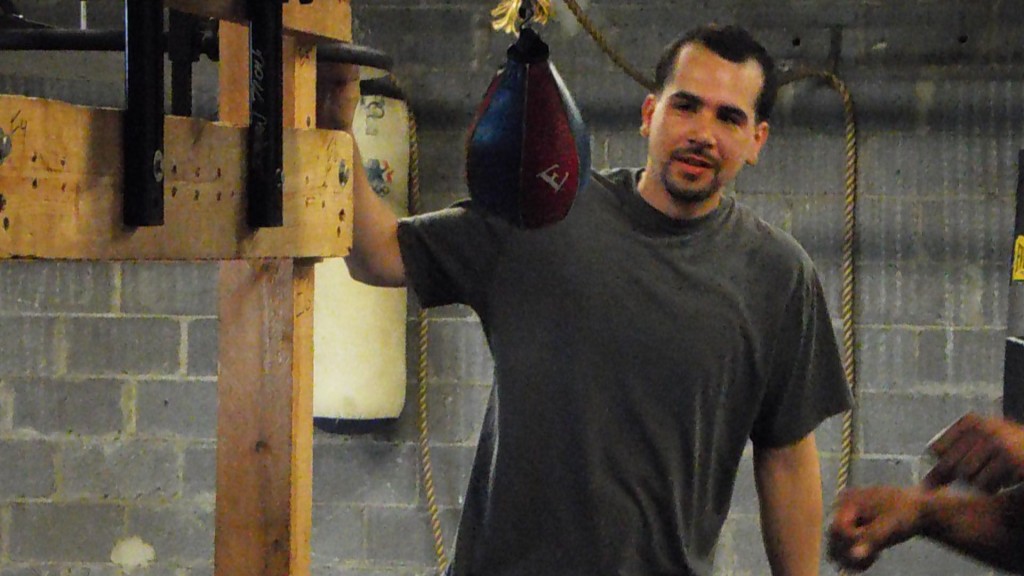 JUXT (a true Master Bagger) talking over a new combination.
There were a wide variety of bags to try as well as some really neat new swivel designs by Deville Swivels. We had some great group dinners & lunches…exchanged ideas…and learned many new combinations along the way. Speedy Tommy T even brought his blacklight platform and LED lighted gloves for some really cool baggin' in the dark!.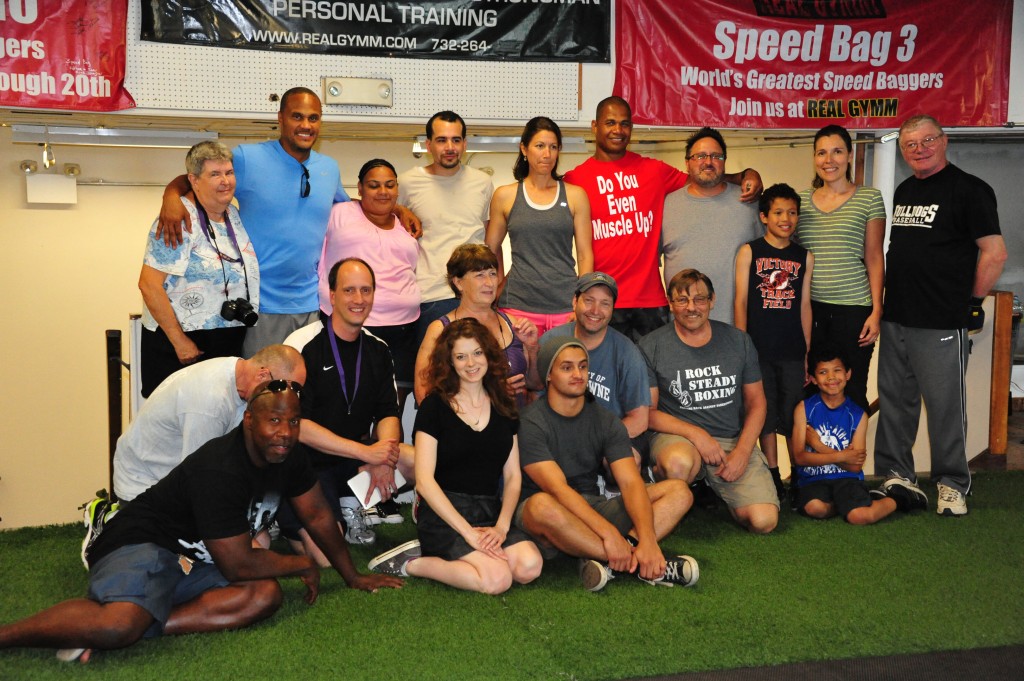 SPEEDB.A.G. V … too much fun!